How To Recover Stolen Cryptocurrency From Exodus Wallet
Exodus Wallet was co-founded in 2015 by JP Richardson and Daniel Castagnoli in an effort to make cryptocurrency exchange accessible to less tech-savvy individuals They focused on creating a good-looking user interface to make a simple experience while exchanging digital assets.
Exodus is free to download for both the desktop and mobile versions of their cryptocurrency wallet, Exodus wallet is also compatible with the Trezor One and Trezor Model T hardware wallets.
Exodus is a very good option for crypto newbies. It's not quite as easy as the custodial options on exchanges like Coinbase and Binance (where you virtually buy your coins and store them on the exchange) but it's one of the best non-custodial options. With Exodus, the initial purchase of cryptocurrency or crypto assets must be done through another exchange. Those cryptocurrencies including Non-fungible tokens (NFTs) can then be sent to Exodus.
Exodus security features: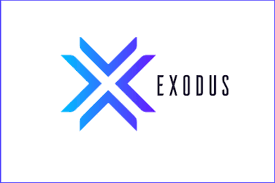 When you are setting up your account on Exodus wallets, the first security mechanism is to set up a user-created password. This password will be used to confirm transactions on your account and view your private key.
The next step is to copy the randomly generated 12-word backup seed phrase which you can use to recover access to your wallet if your device is stolen or lost.
Creating a 12-word backup seed phrase is common for most cryptocurrency wallets and it should be taken seriously. If you lose your 12-word backup seed phrase then you will not be able to recover your crypto in the case the software is deleted from your device.
Just like all hot cryptocurrency wallets, there is a downside to using them. With Exodus, several people have been scammed by downloading fake Exodus wallets on the Google Play Store. And the platform has put out a warning telling people to confirm the authenticity of the Exodus Wallet they are about to download.
People don't only lose funds to downloading phished Exodus, some users might have downloaded an authentic wallet on a malware-infested device, this applies to both your mobile phone and personal computer.
Exodus Wallets is a non-custodial wallet, meaning your private key and crypto-assets are not stored with them, so they don't take responsibility for stolen cryptocurrency. Also, Exodus as a Wallet has not been hacked before so they believe any lost crypto is due to the negligence of the user.
How to recover lost cryptocurrency:
According to the CEO of blockchain sleuthing firm, Pawel Kuskowski, there is over $10 billion in stolen crypto out there in the market. Another analyst from CipherTrace recently said they are over $4 billion in crypto assets lost to theft this year alone.
Mr Pawel Kuskowski has teamed up with global investigations firm Kroll, a division of consulting firm Duff & Phelps, to combine resources with the latest forensic techniques and a more established legal investigation and asset recovery to help victims of cryptocurrency theft recover their crypto. Kroll has helped in tracking down stolen crypto of over $20 million in Europe. Needless to say, Pawal Kuskowski and Kroll are not doing this for free, they charge a percentage of the recovered amount in recovery free. 
However, Mr Powel can't help all victims of crypto theft since they are going after big funds alone, and there are limitations to the type of crypto-coins they can recover, they even have a list consisting of 200 crypto users they can currently offer this service to.
So what happens to people that are not on the list or whose funds are not big enough to attract the interest of Mr Kuskowski? Don't panic they are Recovery Experts that can track your stolen cryptocurrency and recover it just like Mr Kuskowski and his team will do. This Recovery Expert goes after smaller funds since they are relatively easier to track and charges a lesser fee.
You can hire a Recovery Expert from Recoveries Pro today. Recoveries Pro is an online market for various recovery experts, they help clients in tracking and recovering stolen or lost funds. To hire a Recovery expert, simply file a case on the website, and recovery personnel will contact you for further information.
Pros & Cons of Exodus Wallet
Pros:
Easy-to-use interface: The Exodus user interface is designed to be easy to use and should be straightforward for both professionals and newbies
Supports over 150 cryptocurrencies: Exodus wallet currently supports over 150 cryptocurrencies for trading, and the number is still growing.
Seamless linkage to exchanges and Defi: Exodus makes it easy to integrate with Defi platforms.
Cons:
Lack of custom network fees for altcoins: Currently, custom fees are only available for Bitcoin and Ethereum transactions.