HOW TO RECOVER MY LOST TRUST WALLET
The age of having a custodial environment around your funds is bygone; trust-wallet allows users to be in control of their funds. No matter the number of wallets you have on your trust wallet, they are all controlled by a seed phrase or seed words which is vital in accessing your crypto funds.
Your public and private keys can be recovered using your seed words on the trust wallet. Follow these steps to recover access to your keys
1. Open the wallet on your device or gadget
2. At the bottom right, click on "create or import a key",
3. Then choose "import wallet."
4. Fill in your recovery phrase and click "import."
Know that safeguarding your seed phrases is very important; this is the only way to restore your keys on your wallet; if lost, it's a farewell to your wallet and all funds in it. If you have by chance lost your seed phrases and would like to restore your account, find experts here.
HOW TO LOCATE YOUR SEED PHRASE ON THE WALLET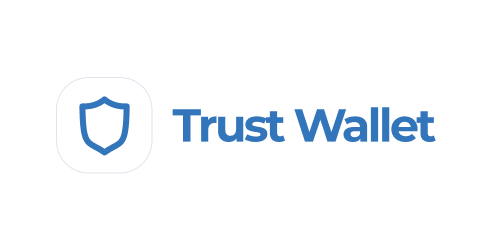 • Open the trust wallet, either on your phone or PC and login if you haven't already.
• At the bottom navigation bar, go to "settings."
• In your trust wallet settings, select the "wallets" option
Now on the "wallet" page, you would see all your wallets (if you have more than one) by default settings the first wallet created will be tagged "Main wallet" if you want to view the recovery phrase of any of the wallets you will click on the info icon next to the wallet. Then your wallets page will be displayed; under the backup options header, you would see "show recovery phrase."
• Tap on "show recovery phrase."
• Agree that you understand the risks: after tapping on "show secret phrase", a page will be displayed concerning the risk of losing your seed phrase. Trust wallet will clarify that 1)the recovery phrase is the master key to your funds. Never share it with anyone else 2) trust wallet will never ask you to share your recovery phrase.
• Tick on the check box to agree that you "understand the risks" and tap "continue."
• The trust wallet will display your seed phrase, and you can copy it there.
Remember that your seed phrases are encrypted on the trust wallet, so if lost, not even the trust wallet can recover it, so you must store it in a secured location.
RECOVERING YOUR WALLET WITHOUT YOUR SEED PHRASE.
Without your seed phrase, it is impossible to recover your trust wallet. We earlier mentioned that the Trust wallet is a decentralized and non-custodial wallet which means you are responsible for safeguarding your wallet. They do not have any access to your seed words. So if you've lost your seed words, your account is lost forever; however, if you still have access to the wallet on other devices, you can follow the steps above to show your recovery phrase.
Note that using seed words/ secret words to restore your keys is called a unidirectional process which means it only works in one way, which is to use your seed words to recover your keys and does not work vice versa.
RECOVERING FUNDS ON YOUR TRUST WALLET IF YOU HAVE BEEN SCAMMED.
As the crypto space grows, new projects enter the market daily. With hundreds of projects competing for market share, crypto users might have difficulty assessing projects/companies that offer legitimate value.
One of the proven ways to recover your funds is to seek the help of professionals on varieties of platforms. For instance, seeking the help of an agency like Recoveries Pro, you are guaranteed a high hope of recovering your funds. These are four major phases that this recovering process includes which are;
• When you've discovered fraudulent activities on your investments, or you've discovered missing funds, quickly make your claim.
• Gather all evidence as regards the investment, i.e. all documents and transactions you've also made all forms of communication between you and the fraudulent company (mails)
• Legal confrontation, making use of the right channels present your case on a legal ground
• Have high hopes of recovery
To file a complaint, you can reach out to crypto experts here.