How To Recover Funds From Binary Trade Scam
A binary option is a financial product where the groups involved in the transaction are assigned one of two outcomes based on whether the option expires in the money. Binary options depend on the outcome of a "yes or no" proposition, hence the name "binary." Traders receive a payout if the binary option expires in the money (i.e the choice is right) and incur a loss if it expires out of the money.
Simply put, a binary option trade is a financial trade where there are only two options "yes or no" that can be chosen, a trader chooses whether a particular product price will be below or above a particular price within a time frame. For example, a trader might use $100 to choose that product X will be above $25 by 7:45 PM on the day of trade, if the price is above $25 the trader is correct and he/she will be given a predetermined percentage of the $100 say 70% the trader will receive $170 but if they are wrong i.e the price falls below $25 by 7:45 PM he/she will lose all the money traded.
Due to the high volatility of the market and how quick profit can be made and capital be lost, the market has been riddled with scammers using different techniques to scam unsuspecting traders. Have you been scammed and you are on the hunt for how to recover your fund? the next part of this article can help you solve that problem. Ways to recover funds lost to binary trade scams: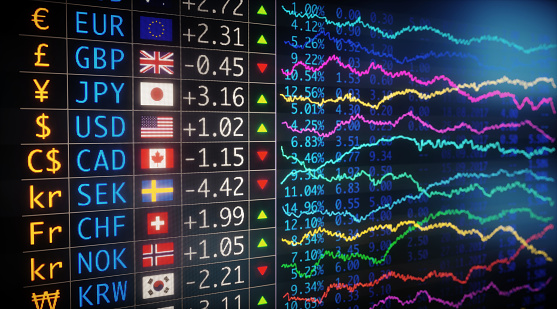 The first thing is to try to negotiate with the firm that defrauds you directly, most fraudulent firms' response is to tell you to put in more money to recover your lost investments, don't do it, as you will likely lose that money also, If the company refuses to refund your money, you will at least have documentation to present to carry out the next step.
The next step is to approach your credit card company or issuing bank and file for a chargeback, citing fraud, misrepresentation and breach of contract as the reasons. The threat of a chargeback can get you your money back because if the company (that scammed you) goes above a certain percentage of chargebacks, they could have problems processing credit cards payment on their website. So they will rather refund you than go through the hassle of not being able to process payment.
The setback with this method is that some if not most scammers don't care about the threat of chargebacks since it takes a lot of convincing for the bank or credit card provider to believe that you were scammed.
The other method and most effective is to hire a fund recovery expert with knowledge of binary trade scams. A fund recovery expert work with a team of lawyers, cyber security experts and law enforcement. Hiring a fund recovery expert yields better results because they will use all methods possible including sending threat letters to the home address of the scammer to make sure your money is returned or the police will be involved.
Go to Recoveries Pro to hire a good Fund recovery expert today. Recoveries Pro is a bleeding-edge platform to hire the service of not only Funds recovery experts but also, Hackers, Data Recovery experts, Crypto Wallet Recovery and other online services. Go to Recoveries Pro to see other services offered and hire them.
How to protect yourself against binary trade scam
Always Check the Background of a Firm or Financial Professional:
To avoid getting scammed, do your research on the company, what value they follow, what society thinks about the company, how to make a profit and withdraw your money from the firm, these are examples of questions your research should give answers to before investing.
Before investing, check out the background, including registration or license status, of any firm or financial professional you are considering dealing with through the Investment Adviser Public Disclosure (IAPD) database and the National Futures Association Background Affiliation Status Information Center's BASIC Search. If you cannot verify that they are registered, don't trade with them, don't give them any money, and don't share your personal information with them.
Be wary of Advertisement
Be wary of online adverts especially on social media promising high returns from binary options trading. Don't fall for the sweet words in adverts to trade with an unregistered platform.
You should check the firm isn't a clone firm by asking for their firm reference number (FRN) and contact details to crosscheck with the one on the registration authority website – never use a link in an email or website from the firm offering you an investment.
Always be wary if you're contacted out of the blue, pressured to invest quickly or promised returns that sound too good to be true.