How To Recover Stolen Cryptocurrency From Investment Scams
The rising value of cryptocurrencies promises massive returns for investors and cryptocurrency enthusiasts, the cryptocurrency market is like the 1850 gold rush for the digital age. The crypto world is like the Wild West characterized by lawlessness and unregulated expansion into new unknown territory. This period was also characterized by high volatility, risk, reward, and loss. Cryptocurrency is a new market just like the Wild West a period of history in which new markets, technological innovations, or manufacturing processes, upset the traditional ways of living or doing business.
Today, the rapid-changing state of the cryptocurrency market and the sort of effect it will have on the future of commerce prompt many similar views. As the attention of retail investors, real estate investors, speculators, and various types of institutional investors continues to turn toward the profitable cryptocurrency markets, so too does the attention of scammers and frauds.
ESET, a Slovakian cyber security company that deals with proactive threat detection, states that the common method of online fraud prevention also applies in the crypto market. All cryptocurrency investment opportunities should be carefully scrutinized and verified, and you shouldn't blindly believe the hype of any particular project or believe any deal that seems too good to be true.
According to the Federal Trade Commission (FTC), nearly 7,000 people reported losses of over $80 million to cryptocurrency scams between October 2020 and May 2021 in the United States alone, a 1000% increase from the crypto statistics just a year before. There are few to no regulations governing the cryptocurrency market for investors, compared to the traditional stock market.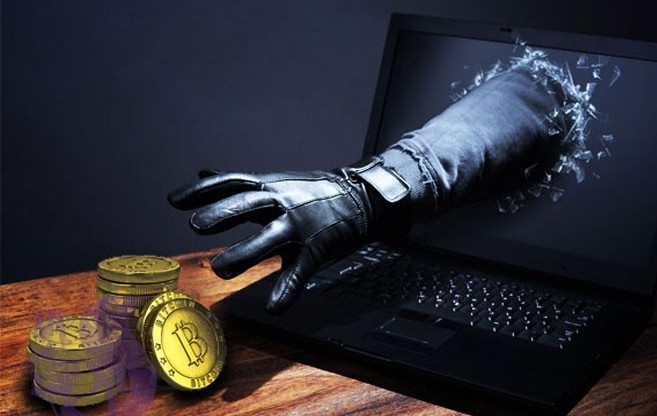 Given the exponential rise in documented crypto scams, awareness of the common types of scams, what kinds of things you can do to protect yourself from being cheated and what you can do to recover your money (which is now possible thanks to new blockchain technology) are more vital than ever.
The most common crypto scams
Ponzi Schemes: This is a type of investment scam where victims are tricked into investing in a nonexistent project or "get-rich-quick-scheme" that, in effect, does nothing but pay new investors money with old investor money till the scammer gather enough fund they deem fit to run away with.
Cryptocurrency is ideal for this, as scammers are always creating "cutting edge" technologies that are not well specified "but will automatically generate profit itself through the crypto market" to attract investors and generate higher virtual profits. Fabricating data is easy when the money is virtual anyway.
ICOs and NFTs: With the rise of new crypto-based investments such as initial coin offerings (ICOs) and non-fungible tokens (NFTs), there are now even more avenues for scammers to try to defraud you of your money.
ICO scam is when a scammer creates a hype about a project that will supposedly change the landscape of how cryptocurrency works or any claim to attract investors, the scammer obviously has nothing to offer, they will convince people to invest in the project so they can get profit on their investment when the project's price skyrocket in the future. The scammer gathers enough funds and disappears into thin air, leaving investors with nothing but a worthless token. This is how NFTs scams are also done most times, but instead of a worthless token, the investors will be left with worthless NFTs.
What's important to know is that although crypto-based investments may sound promising, this doesn't always reflect reality. Make sure you carry out proper research before investing your cryptocurrency into any ICO or NFT project.
Cloud Mining Scams: Fraudulent investment platforms will market to investors to put upfront capital down to secure a spot in an ongoing stream of mining power and reward. These platforms do not own the hash rate they say they do or even a mining site, and will not deliver the rewards following your downpayment. While Cloud Mining in itself is legit, thorough due diligence must be performed on the platform you want to invest in.
How to recover your cryptocurrency from fake investment platforms
You can recover your stolen cryptocurrency, so congratulations if you have lost your Bitcoin or other altcoins and you are on the search for ways to recover it.
As developers and hackers learn and understand the technology behind blockchain, some have been able to come up with ways to trace and reverse transactions through the blockchain. You can find these experts on Recoveries Pro, a platform that investigates frauds and helps victims recover lost funds. With over 8 years of experience and over 3000 successful recovery cases, Recoveries Pro is beaming with hackers with enough expertise to trace and recover your cryptocurrencies.
Recovery Pro specialize in dealing with online scams and help provide reimbursement to the victims using disputes, tracking down digital fingerprints, cyber analysis, and thorough investigative and recovery work.