Easy ways To Recover Funds From Forex Broker Scam
The forex market is the largest financial market in the world – larger even than the stock market, according to the 2019 Triennial Central Bank Survey of FX and OTC derivatives markets the forex market's daily trade volume is $6.6 trillion.  The digital site where currencies are exchanged for another, the forex market has a lot of unique attributes that may come as a surprise for new traders. This has created an avenue for bad actors (scammers) to prey on unsuspecting victims and scam them of their money.
If you do an internet search on forex broker scams, the number of results is mind bugging. While the forex market is slowly becoming more regulated, many unscrupulous brokers are in the market with the sole aim of defrauding traders. These brokers are scammers with a facade of a brokerage platform, they only care about your money.
Many naive people have lost their money to these fake brokers over the years. And if you are one of them or you feel your broker is one, and you are wondering how to get your funds back from the fraudulent forex broker. There is good news for you, the next segment of this article will be explaining the best solutions to get your funds back.
How to get your funds back from Fake Forex brokers;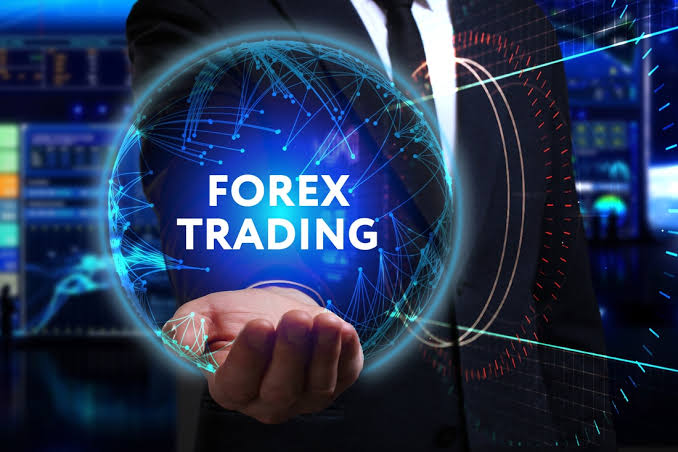 It is possible to get your money back from a scam forex broker. However, it will be wrong to say you can get your money back 100%. Like most authentic things in life there are risks associated with this process, however, using the appropriate channel will significantly increase the chances of you getting your money from this scammer.
As helpful as the local authorities (Police) can be, informing them will not necessarily have a direct impact on your chances of getting your funds back, because most fraudulent brokers only have an online identity, any physical information you get from them is likely false, so informing the local authority will only create awareness to the public about the broker so other people won't fall for the scam. It is important to know that many of these online scammers have created their systems after proper research.
They know their way around the system; they can sometimes effortlessly deceive you and escape the system and disappear to never show up again.
Thanks to recent technological development within the forex market economy, it is now relatively easier to track down brokers compared to the early 2000s, new private investigators can now track down ill-intentioned brokers. . Let's discuss three methods to help you get your money back from an online scam broker:
Get In Touch With Forex Regulatory Authority:
You will be lucky if the broker that scammed you is registered under a regulatory body. If the broker that defrauds you of your funds is regulated, your chances of getting your money back have increased exponentially. You just have to look for the regulatory authority that your broker is registered with on their website. After that, get in touch with the regulatory authority, you might find their contact form on their website or a simple Google search can help, inform them of the mishap and give them information about the broker.
Regulatory authorities you can trust:
Financial Conduct Authority (FCA)
The Australian Securities and Investments Commission (ASIC) – Australia
The Financial Industry Regulatory Authority (FINRA) – US. And other European regulatory bodies.
However, the chances of being scammed by a registered broker are low, knowing they will lose their website and licence and face financial and legal consequences, fraudulent brokers don't bother registering.
The regulatory authority will assist you in getting your money back. In most cases, you are scammed by forex scammers that are not regulated in the first place.
Recovery experts are professionals who deal with various sort of scammers, they have knowledge of how most forex scam scheme operates and have gathered intel over the years on how to recover funds from different forms of scams. When you contact a fund recovery expert to file a complaint against a forex scammer, your chances of getting your money increase exponentially.
Depending on your mode of paying this fraudulent broker, the recovery expert will likely file for a chargeback from your bank, this will reverse the transaction you made. You can always file for a chargeback yourself, however, due to the low success rate you are advised to hire an expert that can guide you doing the process. The service of recovery experts is not country limited. A fund recovery expert in the United Kingdom has enough resources to track down a forex scammer in the United States or anywhere in the world.
Go to Recoveries Pro to hire a fund recovery expert today. Why Recoveries Pro?
With over $600 million in funds successfully recovered over 8 years, Recoveries Pro can be trusted to go to great lengths to make sure your funds are successfully recovered.
The company consist of teams of professional lawyers, hackers and industry experts. The whole team is utilised in the case of a forex scam, which has yielded a 99.99% success rate with over 700 satisfied customers.
If you feel that a forex broker trading scheme has scammed you, then visit www.recoveriespro.com to hire a fund recovery expert to get your money back immediately.