How To Wipe Data From A Phone
Our phones are more than just devices. They're extensions of ourselves, filled with information about what we are and who we are, what interests us, and everything about our online identity. Private conversations, Instagram messages, alluring selfies – whatever it is, you don't want anyone getting access to that information. So when the time eventually comes to sell your phone, you need to make sure that you completely wipe all the data.
In essence, before selling your phone you have to make sure to remove any trace of yourself. Read on, and we'll tell you how to completely erase your Android or iPhone, and what your options are if you forget to do it.
How to wipe personal data from your iPhone
The good thing about Apple devices is that they are designed to be easy to use. That design idea extends to all the different device administration you may have to do, including erasing all your data before selling the iPhone. The quickest way to erase stuff is to reset to factory settings, but to be candour, here's everything you can do:
Turn off security – if you have a PIN, Fingerprint Touch ID, or face detection set to unlock your phone, turn them off. Go to Settings > Touch ID and Passcode then deactivates Touch ID for unlocks and tap >Turn Passcode Off.
Back up your device – if you haven't set up automatic back-up on your device, you should do that before anything else. Go into Settings >Profile name > iCloud > iCloud Backup. Make sure iCloud backup is turned on and tap >Back Up Now.
Unpair all connected devices and turn off Find My Phone – if you have any devices paired with your phone, such as Airpod, Apple Wristwatch, or Apple Air tag, unpair them. You should also deactivate Find My Phone by going into Settings > iCloud > Find My iPhone and toggling it off.
Sign out of iCloud completely – go to Settings > [your name]. Scroll down and tap >Sign Out. You'll be prompted to enter your Apple ID password – once you've done that, you are fully signed out.
Restore factory settings – It's time to wipe your data. Go to Settings > General > Reset > Erase All Content and Settings. If you're signed in to iCloud or Find My Phone is still on, you may be required to enter your Apple ID (it'll then turn these off). You'll also probably have to enter your passcode if you still have one set. Once that's done, tap >Erase and wave sayonara to all your data.
How to wipe data from an Android phone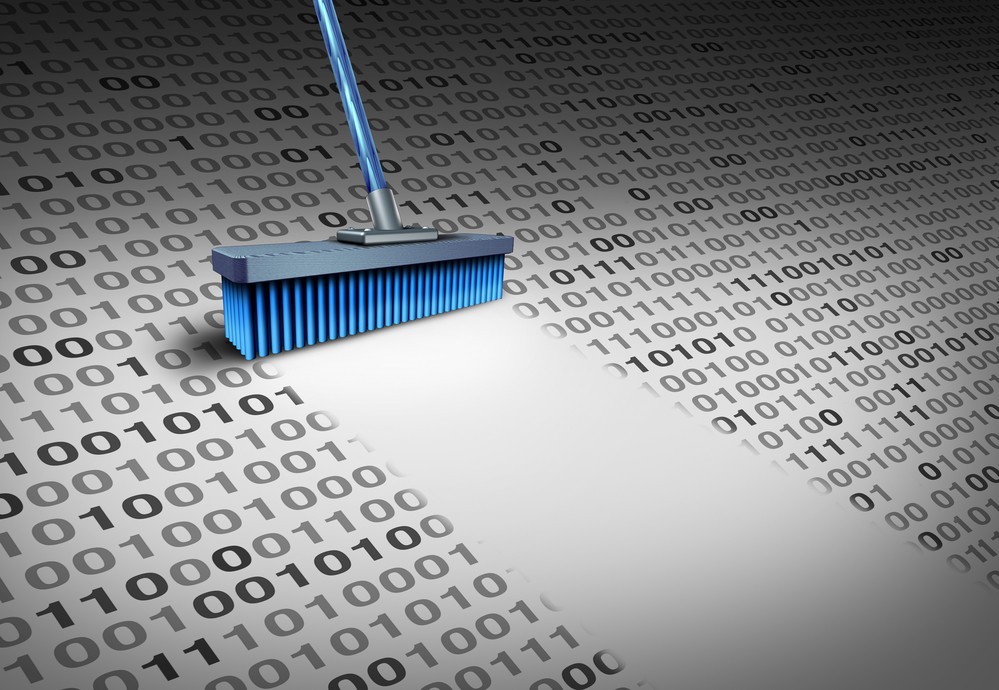 Turn off security – go to Settings > Lock Screen and Security. Select Screen lock type, enter your security details, and select >
Backup your phone – if your phone is not backed up and wants to save your data, go to Settings > System > Backup. You'll be able to save your phone files and photos to Google, though depending on the type of Android and backup options they offer, you may need third party apps to save conversations.
Remove your Google account – After backing up your files to the cloud, you can now remove your Google account. Go to Settings > Users and Accounts, select your account and then remove it. If you have a Samsung phone, you'll find your Google account details under Settings > Google.
Factory reset your phone – it's time to reset your phone. Go to Settings > Reset options and select >Erase all data (factory reset). If you have a Samsung, you can find this option in Settings > General Management > Depending on the handset, it may also be under Settings > System > Backup & Reset or Settings > System > Reset. There's a lot of variance between Android phones.
If you have forgotten to do the above before sending it to the reseller and you have sensitive information to protect.
The reseller sometimes will send the device back to you to reset it especially if you have not removed your security code, the seller will however charge you for the return postage. If you have removed the security code before sending the device the seller will just reset it from its end and that is it.
Other reasons to wipe phone remotely
If it is stolen and you have sensitive information there.
In a case where you forgot your password and you've been locked out.
In a case where you are not in physical reach of your device and you want a data or information cleared.
To be extra cautious you can always hire a data expert to remotely reset the phone. This is possible accompanied by the security information you will make available for the expert. Go to Recoveries Pro to file a case and a data expert will get in touch with you. With this expert, your phone will surely be wiped.